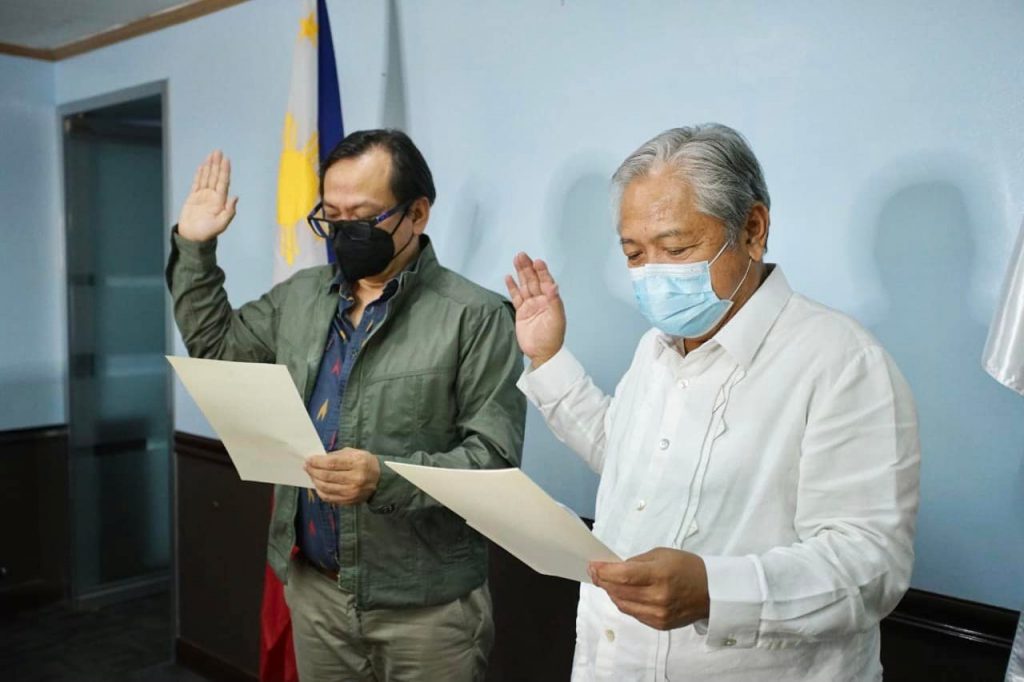 President Ferdinand "Bongbong" Marcos Jr. has appointed more railway officials to head the Philippine National Railways (PNR) and the Light Rail Transit Authority (LRTA).
Department of Transportation (DOTr) Secretary Jaime J. Bautista led the oath-taking Thursday, 4 August 2022, of Jeremy S. Regino as PNR Acting General Manager, along with Henry L. Uri as Acting Member of the PNR Board of Directors.
Regino served as the previous Administrator of the LRTA under the Duterte administration. At the same time, Uri is a seasoned broadcaster and member of the Board of Directors under the Bases Conversion and Development Authority (BCDA).
LRTA's former Spokesperson and Corporate Board Secretary Atty. Hernando T. Cabrera was also sworn in as the agency's new Administrator.