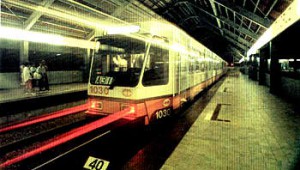 The Light Rail Transit Authority is recognized as the premiere rail transit in the country providing reliable, efficient, dependable, and environment-friendly mass rail services to all residents of Metro Manila. LRTA is a wholly owned government corporation created on July 12, 1980 under Executive Order (EO) No. 603, as amended by EO No. 830 dated September 1982, and EO No. 210 dated July 7, 1987. The LRTA is primarily responsible for the construction, operation, maintenance and/or lease of light rail transit systems in the Philippines.
 A pioneer of the industry since 1984, LRTA has become the country's prime mover in the rail transport sector serving the needs of millions of Filipinos by exploring avenues where the LRT system could continuously provide efficient transport services while promoting economy and efficiency of operations.
---
MANDATE
By virtue of Executive Order No. 603 dated July 12, 1980, the Light Rail Transit Authority was created to be primarily responsible for the construction, operation, maintenance and/or lease of LRT Systems in the Philippines.
---
VISION
By 2030, a premier government-corporate authority on urban mass rail transit systems committed to supporting inclusive development in growth areas of the country, providing safe, efficient, affordable, people-centered, and eco-friendly urban rail systems at par with international standards, and transforming urban rail travel as a Filipino way of life.
---
MISSION
To enhance people mobility and provide world class light rail transport system that are sensitive, inclusive and committed to service excellence.
---
CORE VALUES
Resilience
Integrity
Professionalism
Excellence
---
QUALITY POLICY
We commit to achieve excellence to meet the increasing demands for LRT systems and related services through continual improvement of our QMS and satisfaction of applicable legal requirements.