Automated Fare Collection System (AFCS)
An Automated Fare Collection System (AFCS) using plastic magnetic tickets as fare medium is being utilized in both the LRT Line 1 and LRT Line 2 Systems . The old magnetic ticket fare collection system of LRT Lines 1 & 2 was totally replaced with the new contactless smartcard based AFCS starting 16 December 2015, through the Department of Transportations' PPP for the Automatic Fare Collection System Project for LRT Lines 1 & 2 and MRT3. The Common Ticketing Project for LRTA Lines 1&2 and MRT3 under Public-Private Partnership (PPP) program is a joint venture between the government and private organization led by Ayala and Metro Pacific. This new AFCS project replaced of the old-magnetic-based ticketing system installed in early 2000 and replacing the old system with contactless-based smart card technology on LRTA Lines 1&2 and MRT3.
---
LRTA Fare Matrices (Based on DOTC Department Order 2014-014 dtd. Jan. 4, 2017)
LRTA Board Approved (P11+P1) Fares effective January 4, 2015 for LRT Line 2 Stored Value and Single Journey Ticket.
Line 1 System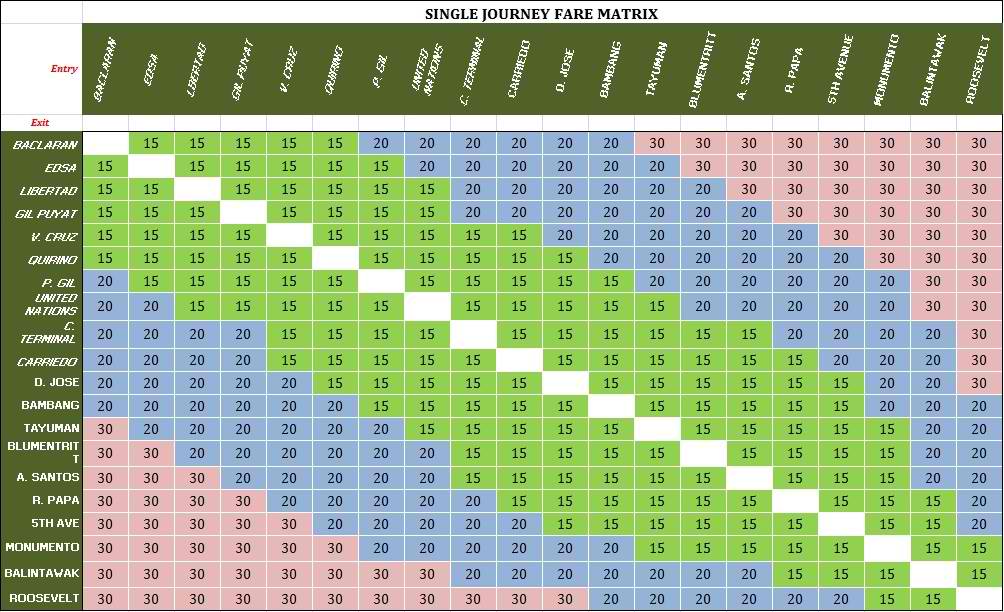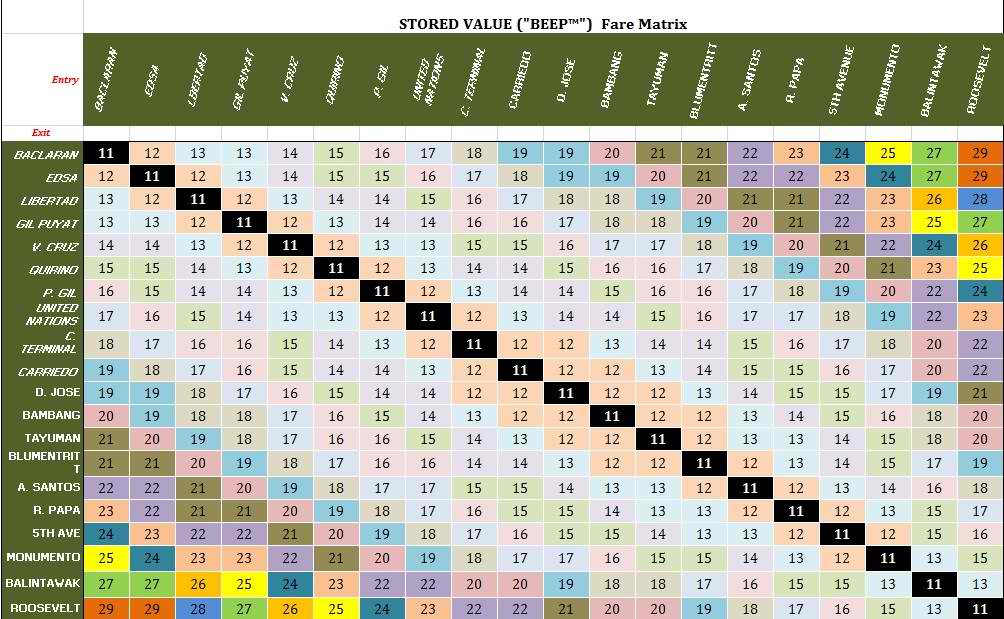 Line 2 System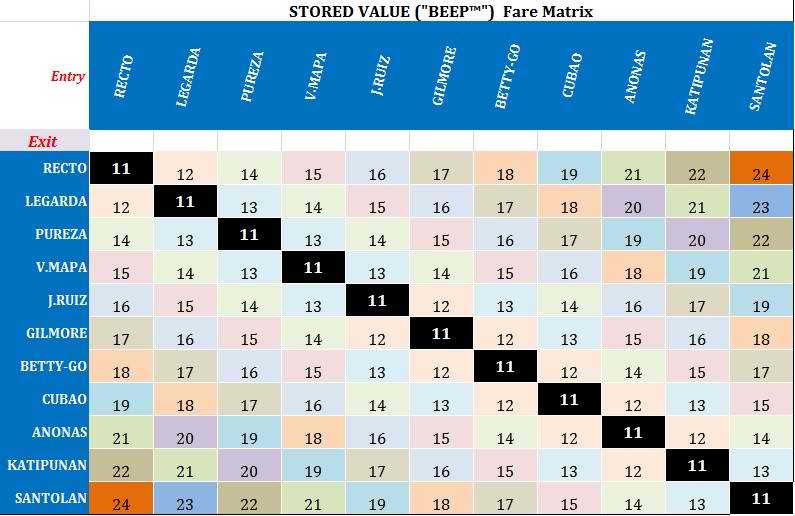 ---
Standard Stored Value Card (SVC)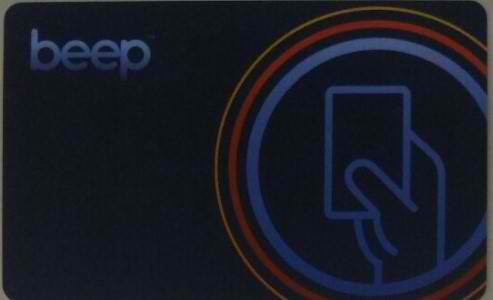 Sold for Php 20.00 each plus Php 11.00 minimum load
Accepted at all LRT/MRT Lines 1, 2 & 3 Stations and other facilities with DoTr Transpo™ system
Reloadable
Valid until the indicated date printed on the card
---
Single Journey Ticket
Single Journey Ticket (SJT) – For Line 1 use only

Single Journey Ticket (SJT) – For Line 2 use only