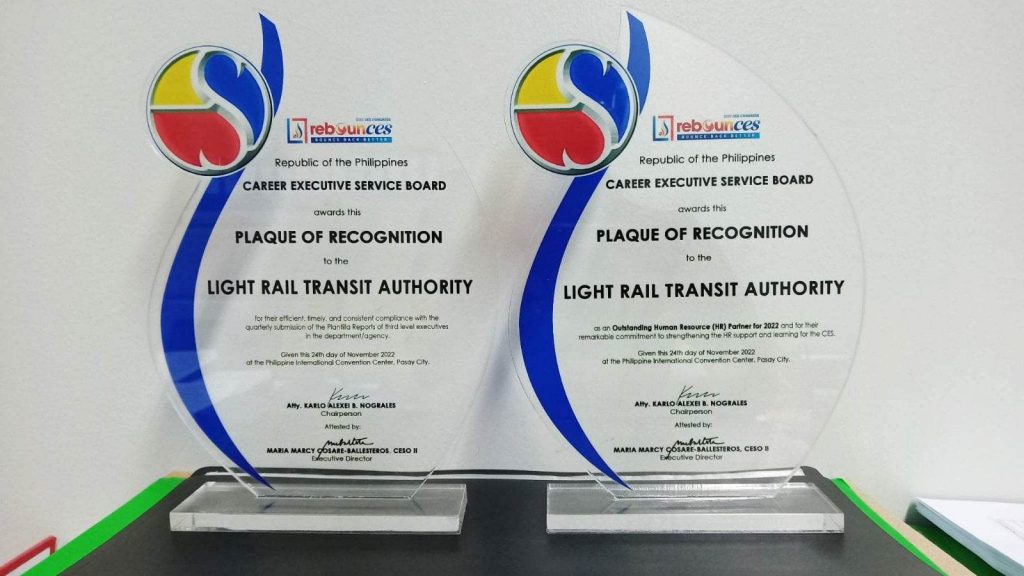 The Light Rail Transit Authority (LRTA) was among the government agencies recognized by the Career Executive Service Board (CESB) in the 2022 Career Executive Service Lifelong Learning for Leadership Congress (CESCON) at the Philippine International Convention Center in Pasay City last November 24, 2022. LRTA received two plaques of recognition: Outstanding Human Resource Partner for 2022 and Agencies with Timely and Consistent Compliance with Quarterly Submission of CES Plantilla Reports.
The awarding ceremonies with the theme, "RebounCES: Bounce Back Better" encouraged CES Officers and CES Eligibles to excel in their roles and promote the importance of public service.
LRTA thanked the CESB for the recognition, adding that the awards will serve as inspirations to improve its services to riding public.