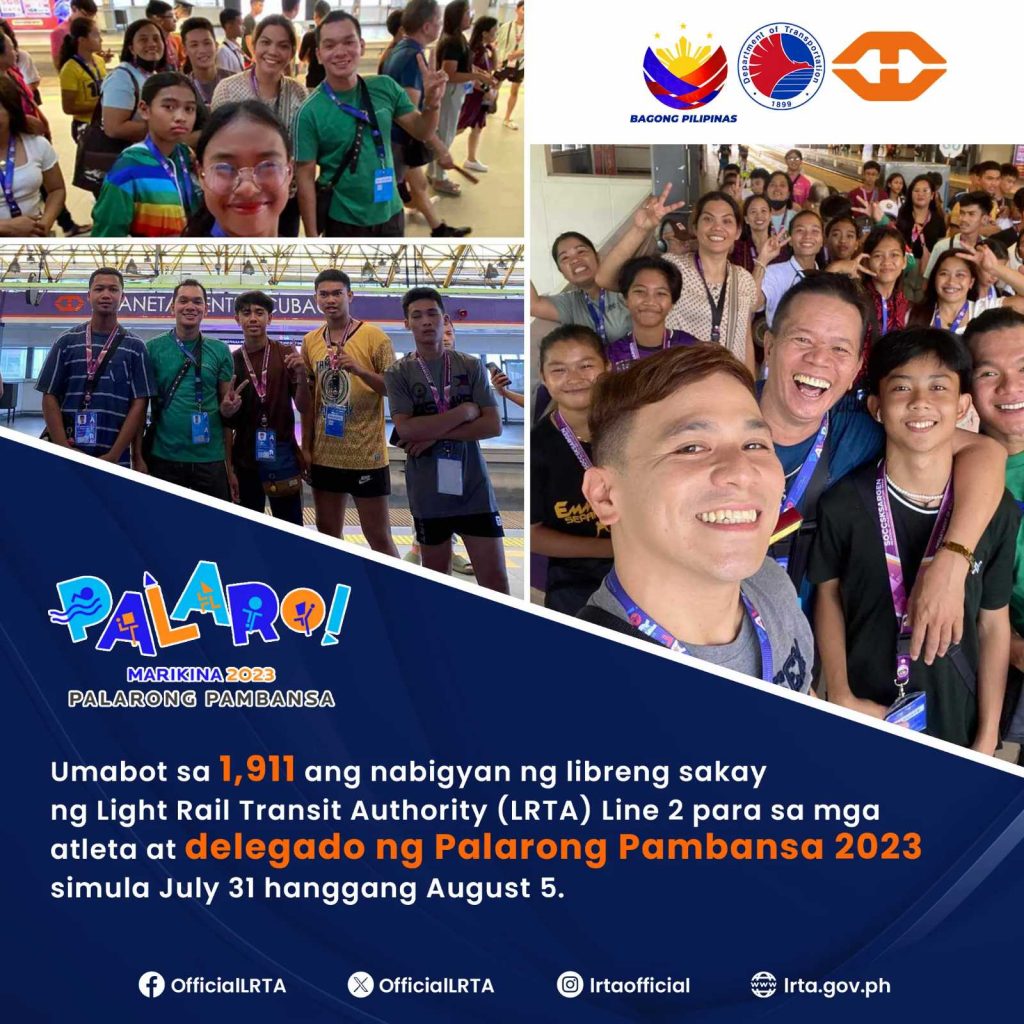 A total of 1,911 athletes and delegates of the Palarong Pambansa 2023
have availed of the free rides at LRT-2 from July 31 to August 5.
The LRTA offered free rides to players, coaches, national and local committee members, volunteers, technical workers, officials, medical staff, and accredited media as a contribution to the prestigious sporting event.
Meanwhile, 508 visually impaired individuals received free rides at the LRT-2 from August 1 to 6, commemorating White Cane Safety Day.
"We are delighted to have been part of the successful Palarong Pambansa 2023 through the provision of free rides. We also hope we have expressed our appreciation for visually impaired passengers by offering them free transportation as a tribute to their valuable contributions to society," said LRTA Administrator Hernando Cabrera.
The LRTA remains committed to serving the community and striving for inclusive and accessible public transportation.