In celebration of the 123rd Philippine Civil Service Anniversary, the Light Rail Transit Authority (LRTA) provided free rides to government workers from September 18-20.
Four thousand four hundred twenty-two civil servants availed of the free rides during rush hours from September 18-20.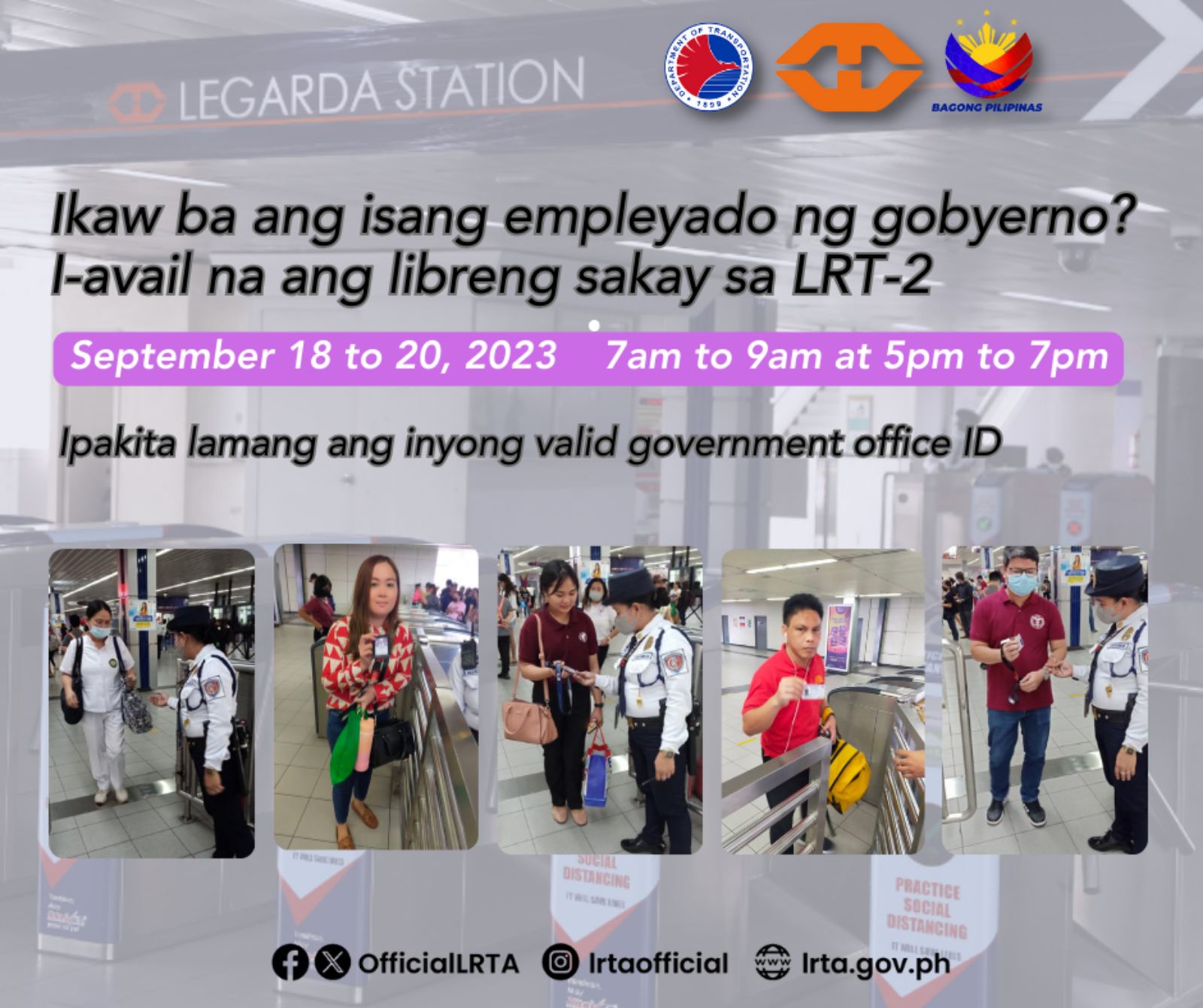 LRTA Administrator Atty. Hernando T. Cabrera said that the free ride is a simple tribute to government workers who dedicate themselves to serving the nation.
"We hope that these free rides brought a bright spot to your day as you continue to contribute to the progress of our nation," Cabrera remarked.