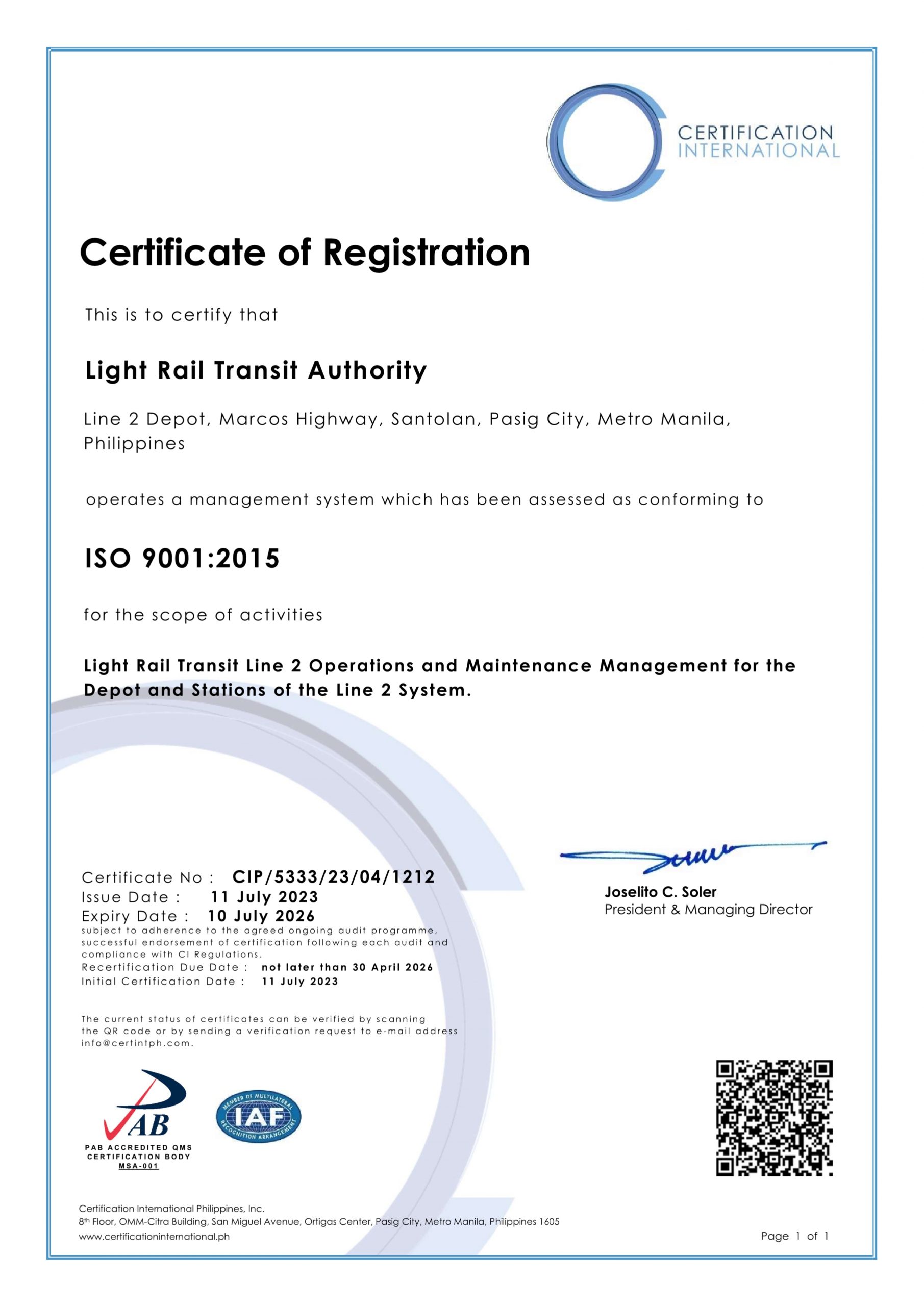 On July 11, 2023, the Light Rail Transit Authority (LRTA) received its quality management standard ISO 9001:2015 certification.
This esteemed accreditation, issued by Certification International of the Philippines Inc., marks the second time the LRTA has received such recognition, with the first being in 2018.
The 2022 ISO certification serves as external validation, cementing the LRTA's commitment to conducting its interrelated processes in accordance with the highest international standards.
ISO 9001:2015 certification primarily reviews and assesses the quality of an organization's processes, emphasizing customer service, exemplary leadership, decision-making, process approach, and continuous improvement.
Administrator Hernando T. Cabrera believes that this noteworthy accomplishment not only showcases the competence of the LRTA team but also boosts staff morale, inspiring even more outstanding dedication to fulfilling the Authority's quality policy.
"The ISO 9001:2015 certification demonstrates LRTA's goal to always perform at the highest levels of quality and efficiency. This achievement is a testament that the Authority aligns its services with international standards and further intensifies its commitment to exceptional service for the Filipino people," Cabrera added.
With its recent ISO certification adding to its credentials, the LRTA remains resolute in pursuing global benchmarks for quality and efficiency. It further strengthens its mission of providing a comfortable, convenient, affordable, accessible, reliable, and safe mode of transportation.