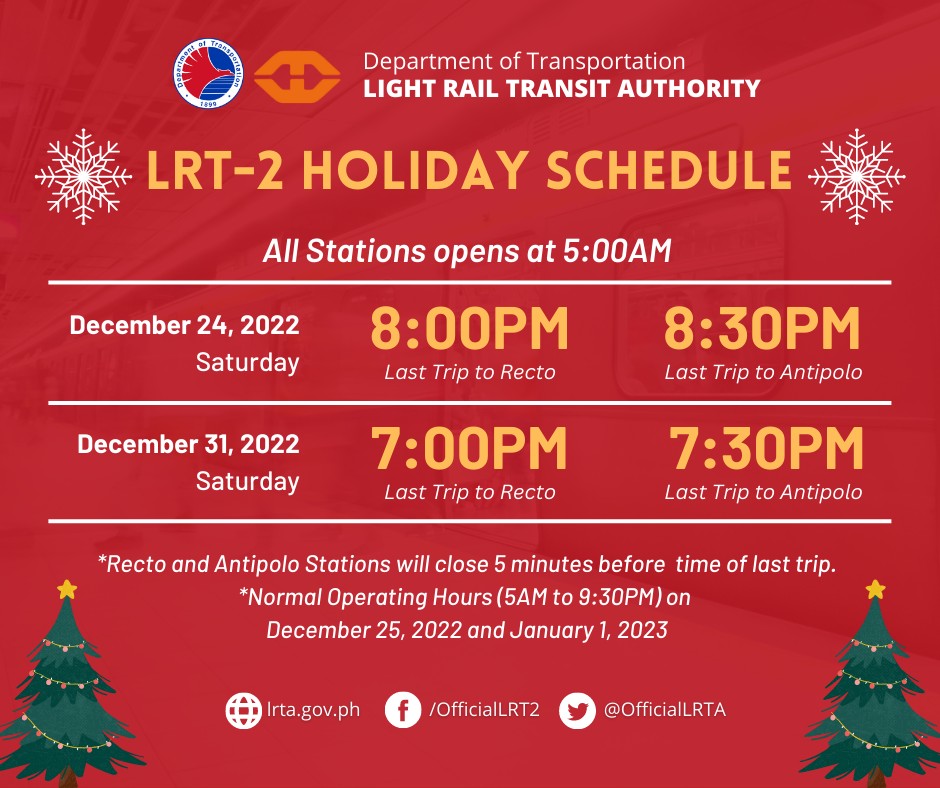 The Light Rail Transit Authority (LRTA) will implement shortened operating hours on December 24 (Christmas Eve) and December 31 (New Year's Eve).
From the original schedule of 9:00 PM, the last train departing from Antipolo Station will be adjusted to 8:00 PM, while the last commercial train departing from Recto Station will be at 8:30 PM for Christmas Eve.
For New Year's Eve, 7:00 PM and 7:30 PM will be the last train services from Antipolo and Recto Stations respectively, the LRTA announced. Regular services will run on December 25 (Christmas Day), December 30 (Rizal Day), and January 1, 2023 (New Year's Day).
The shortened operating hours are in anticipation of a decline in ridership and to allow our frontline personnel to celebrate the holiday season with their families.
***