The Light Rail Transit Authority (LRTA) is pleased to announce that it will provide free rides to athletes and delegates of the 2023 Palarong Pambansa from July 31 to August 5.
This initiative aims to support the transportation needs of participants during the event, allowing them to focus on their performance.
In addition to athletes, coaches, trainers, national and local committee members, volunteers, technical workers, officials, medical staff, and accredited media covering the event will also be eligible for the free ride.
Participants simply need to present their Palarong Pambansa IDs to avail themselves of this opportunity.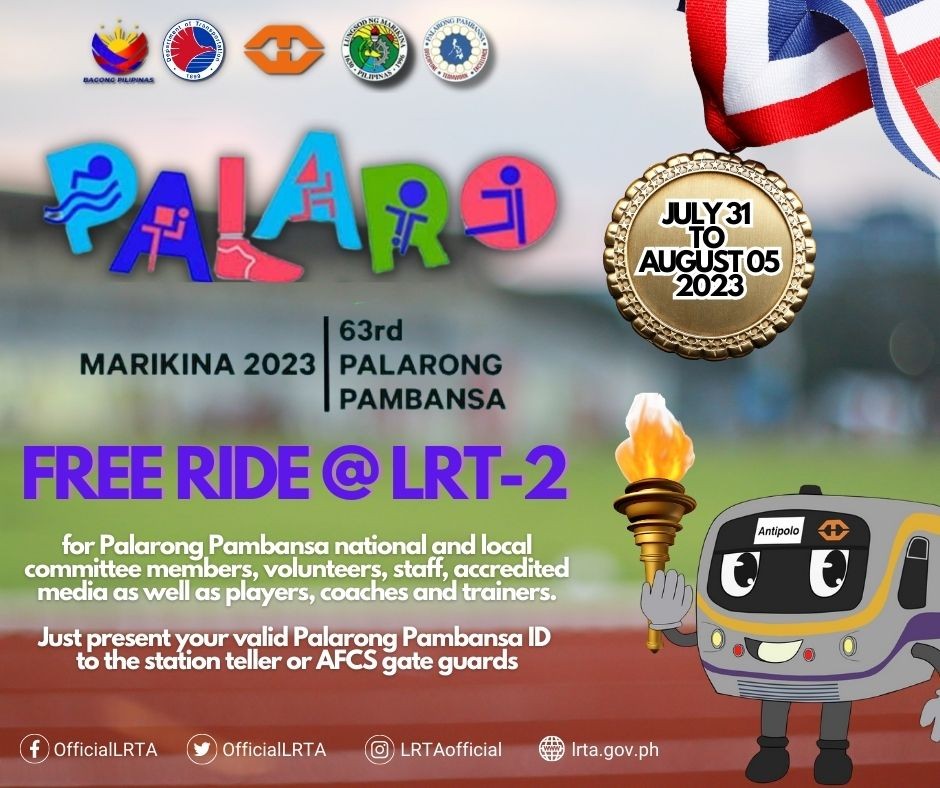 "We take pride in being part of the Palarong Pambansa event. By offering free rides to the participants, we aim to contribute to a convenient and memorable experience for athletes and delegates. This initiative will motivate them to showcase their best performances while nurturing a greater interest in sports among the youth," expressed LRTA Administrator Hernando Cabrera.
The 2023 Palarong Pambansa, a prestigious sporting event that brings together athletes from 17 regions nationwide, will be hosted at the Marikina Sports Center.