The Light Rail Transit Authority (LRTA) is delighted to celebrate its 43rd anniversary today, marking a significant milestone in the history of Southeast Asia's first light rail system.
Since its inception in 1980, LRTA has consistently provided billions of commuters with comfortable, convenient, accessible, affordable, reliable, efficient, and safe transportation across the Metropolis and nearby regions.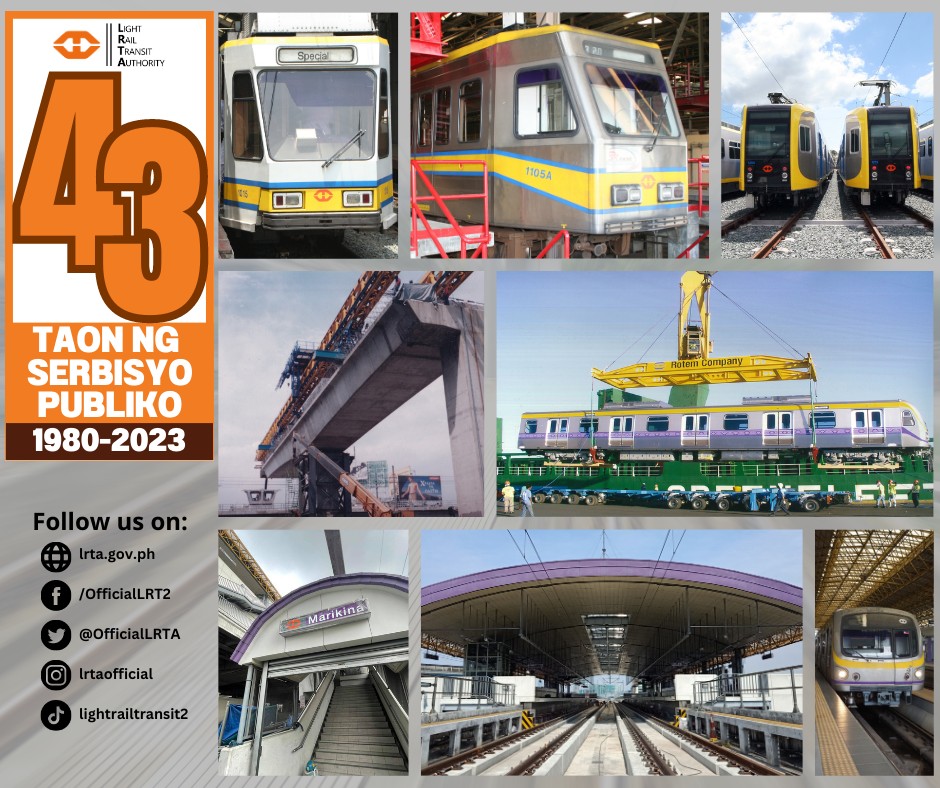 Starting with only a few routes, LRTA has grown its network to include an extensive web of interconnected light rail lines, servicing as the backbone of the region's transportation system.

With the addition of the LRT Line 1 Cavite Extension project, Line 2 East Extension, and the planned LRT Line 2 West Extension and Cogeo Extension Projects, LRTA continues to expand its operations, connecting more communities and improving accessibility.
Throughout the years, LRTA has always prioritized passenger safety and satisfaction. Through the dedication of our highly trained professionals and the use of state-of-the-art technology, LRTA ensures the seamless and secure operations of our services.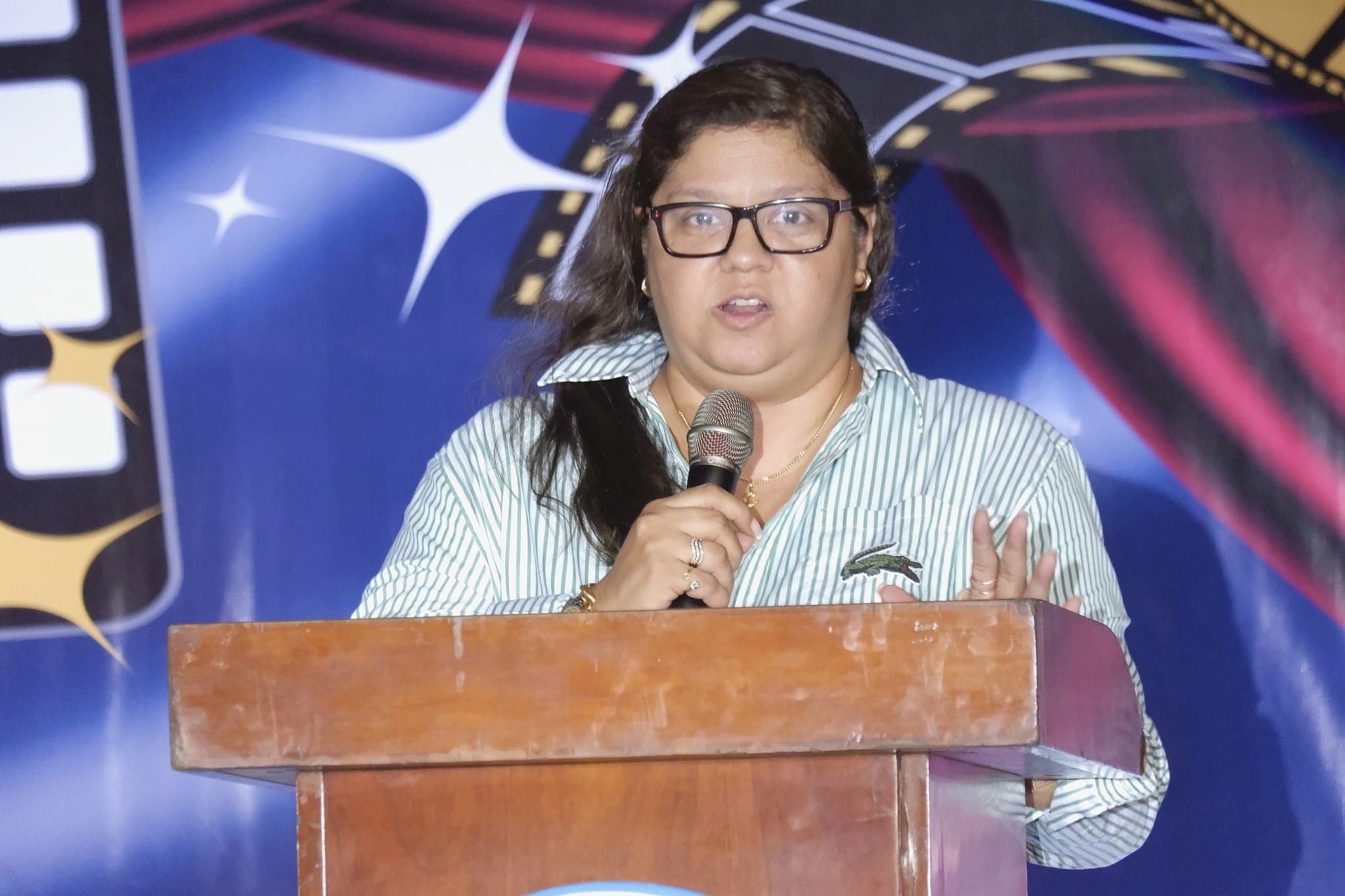 "We express our heartfelt gratitude to our dedicated employees, valuable partners, and esteemed stakeholders who have played integral roles in the success of LRTA. Most importantly, we extend our gratitude to our passengers for their unwavering support throughout the journey," said LRTA Administrator Hernando Cabrera.
"While acknowledging our past achievements, we eagerly embrace the future. LRTA remains committed to enhancing services, expanding the network, and adopting innovative technologies to meet the ever-changing needs of our valued patrons," he added.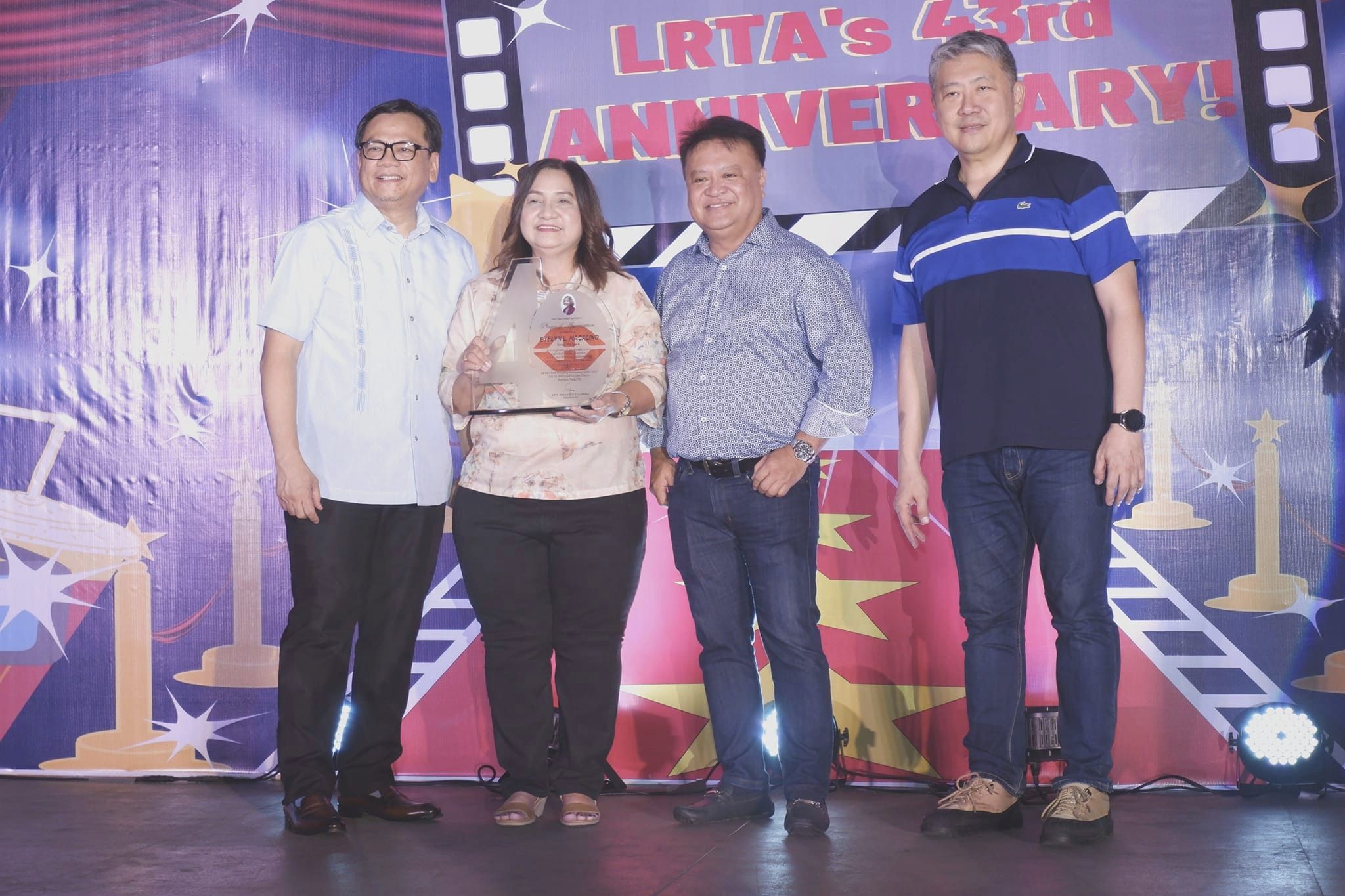 Once again, LRTA sincerely thank everyone who has made this journey possible and humbly ask for continued support as LRTA embark on transformative projects. As LRTA celebrate 43 years of progress on track, we are equally excited about paving the way for the next phase of our journey.