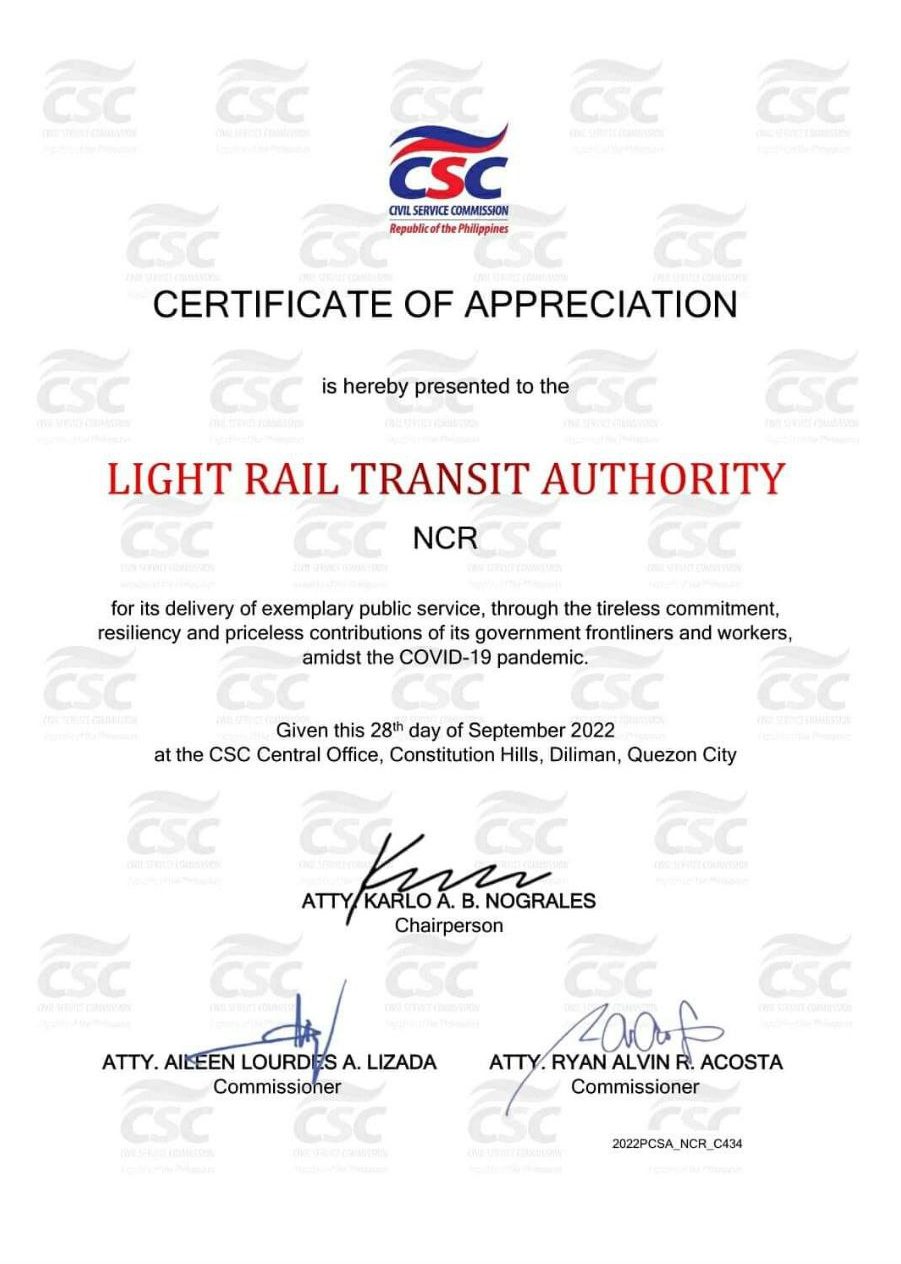 To the whole LRTA Community; the silent heroes of the new normal; the great men and women of LRTA:
It is our Pride and Honor to share with you, this Certificate of Appreciation awarded by the Civil Service Commission.
Truly, all the hard work and dedication you have extended to serve the masses despite the situation brought by COVID-19 Pandemic deserves recognition and may this inspire us all as we move forward to another year of providing excellent service to the people.
Cheers and Congratulations to all.
ATTY. HERNANDO T. CABRERA