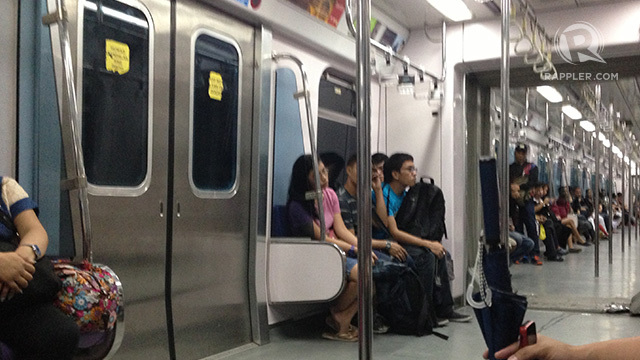 SANTOLAN, Pasig – The country's youngest railway system, LRT-2, is set to have its existing 13 stations refurbished before the year ends to improve the overall train journey of passengers with improved aesthetics and navigation.
"Beyond the aesthetics,we ensured the installation of enhanced safety, directional, emergency, and station signages complete with light boxes that will better assist passengers in navigating through the stations,"LRTA Administrator Reynaldo Berroya stated.
TheP398.89 million stations refurbishment project won by a joint venture contractor will include finishing and repainting of walls, treatment of steel members, cladding treatment, ceiling treatment, electrical works, graphics provision, signage enhancement, and mechanical works, among others.This project started on August 28, 2019 and is set to conclude on November 30, 2019.
Better Accessibility
Concurrent with the refurbishment of stations, better accessibility at LRT-2 stations will soon be experienced by passengers upon the complete restoration of the 45 escalators on or before October 2019.
This P187.2 million project is exclusive ofthe13 escalators at Recto station and all elevators at LRT-2 that were already previously completely restored.
Improved Passenger Comfort
"The tides have turned because passengers now express their gratitude over the cool temperature inside the trains, when for quite some time in the previous years, the poor air-conditioning system inside the trains has been a constant subject of criticism," the LRTA Administrator said.
Since most of the parts of the train's air-conditioning system have been obsolete and unrepairable, LRTA, with consultation from experts and as a long-term solution to the perennial problem, has decided to replace the air-conditioning system altogether.This P350 million project replaced a total of 80 air-conditioning units (ACU) for 10 running trains.
The newly-installed ACUs, manufactured to be environment-friendly, energy-efficient and compliant with the Clean Air Act, are expected to last for 15 years.Installation of the ACUs was completed on May 24, 2019with the temperature now up to 15 degrees Celsius from 28 degrees Celsius previously.